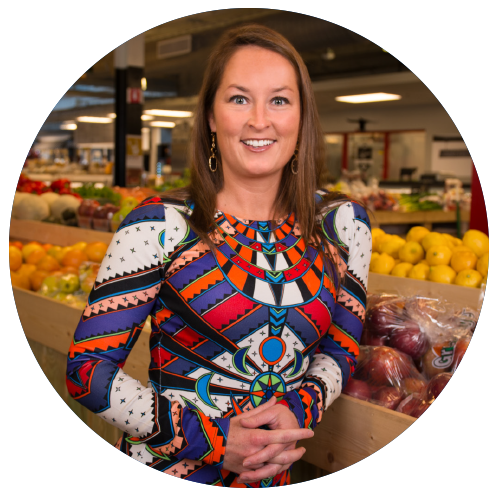 Shannon Easter White
FUNchitecture founding principal
A s a child, Shannon's mother did numerous designing and crafting projects with her daughter who took to art like a fish to water. She pursued drafting and art courses in middle and high school school and became more focused on architecture in college, excelling in design and sketch developed drawing. She enrolled in undergraduate studies at the University of Michigan and continued her formal training in architecture through foundational studies in design, building technology and structural design at UM's famed Taubman College of Architecture, well respected in the top ten schools in the nation and known for its rigorous program in architecture.
Shannon graduated with a Bachelor of Science degree in Architecture from the University of Michigan and, after touring Italy as part of Rotary International's Group Study Exchange Program and shadowing the architect responsible for the restoration on San Marco Basilica in Venice, enrolled in the school's #6 ranked Graduate program in architecture, what White considers the "mother" of all arts. She was known among her fellow students for her creative yet practical design solutions and every project she designed maintained an air of fun or whimsy to it. While at UM for grad school, she trained in Florence, Italy, and made multiple trips all over Europe, studying, designing and attending design exhibitions, all the while making learning fun.
Her senior project was lauded for blending the sculptural figure of Madonna dancing with Calatrava's iconic structural design into the creation of a beautiful studio/work space. She earned her Master of Architecture with summa cum laude from the University of Michigan in 2003, and worked in architectural firms in greater Detroit and Flint. Accessibility to good design using materials and lighting that are inspiring is a life long philosophy that influences White's work and is the inspiration to find FUNctional and creative design solutions for every need.
FUNchitecture, LLC, has been awarded multiple awards for excellent and creative design from the American Institute of Architects. In 2013, the firm was awarded "Best Sustainable Design" for a collaborative project called the Urban Alternatives House with the University of Michigan-Flint and the Genesee County Land Bank. The project utilized alternative energies such as geothermal heating and cooling, solar power, wind power and implemented rainwater collector basins for crop irrigation, porous pavers, rain gardens, native hearty landscape plants and grow beds for a community based garden, low VOC and recycled content finishes inside, and multiple other sustainable strategies. It was awarded LEED Platinum certification from the USGBC in 2014. The firm was also awarded "Best Residential Design" for a Northern Michigan Lake Home which had multiple custom features, creative siting and impressive interior and exterior design features. The firm received notable mention for "Best Interior Design" and "Best Urban Planning and Site Development" as well for the interior rehabilitation and adaptive reuse of a historic downtown building into the headquarters for a private foundation and the master plan of Smith Village (a $14 million, 88 unit housing and mixed use development in downtown Flint in partnership with HUD and MSHDA as key funding partners). The firm continues to excel with creative designs on a variety of budgets and with a variety of combined funding sources. Practical design and creative site planning, along with collaboration with contractors, has led to award-winning design and many happy clients!
Award-Winning
Design +
Architecture
I n the firm's first 8 years, Funchitecture has received numerous awards, accolades and regional and national attention.
In 2016, the American Institute of Architect's (AIA) Flint Chapter recognized the firm with a "Best Building Design" designation for the Flint Farmers' Market. This amazing regional farmers' market has been lauded as one of the top 20 markets in the nation and was voted one of the "Top 5 Public Spaces" in America by the American Planners Association (APA). The firm was also recognized for innovative interior design for the Hurley Pediatric Clinic located above the Flint Farmers' Market.
Funchitecture also received a "Best Unbuilt Project" award for the Genesys Kettering Institute for Learning and Innovation – a creative medical and engineering think tank collaboration between Genesys Health System (Ascension Health) and Kettering University (one of the nation's top engineering universities).
For more information on these projects and others, please check out the "Portfolio" section.
VIEW PORTFOLIO